Aghadowey: Vandals douse new house with oil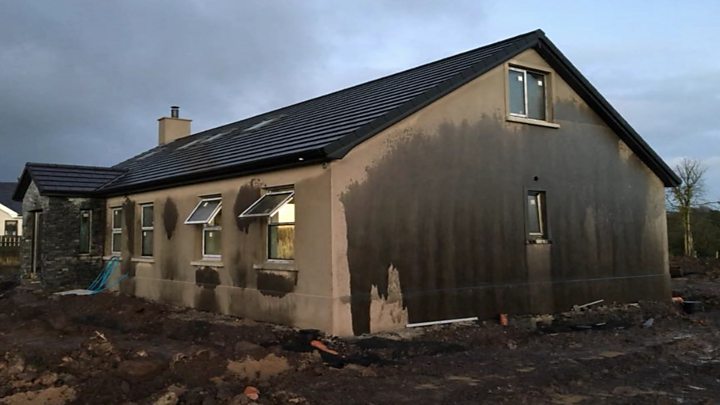 The owner of a new house that was badly damaged when vandals covered it in oil has said he has no idea why the building was targeted.
Dominic McAleese, from Aghadowey in County Londonderry, said the attack on the building at Mullaghinch Road has left him feeling "physically sick".
It happened between 17:00 GMT on Sunday and 08:00 on Monday.
Oil was doused on "every wall, ceiling and floor, inside and outside the house," said Mr McAleese.
Mr McAleese said he did not believe the attack was a random one.
"I cannot understand it, it is beyond me. I grew up in this area, never had any bother and all the neighbours get on with each other," he said.
"This is not just random, it was premeditated."
Mr McAleese discovered the damage when he went to work on the house early on Monday morning.
"I was actually almost physically sick," he said.
It is the first home he has built as part of a new property development business.
Mr McAleese said those responsible smashed patio doors to get into the house.
Every room - with the exception of the room next to the neighbour's house where there are CCTV cameras - was targeted, he said.
With the help of friends, the oil has since been washed off the exterior of the house and a specialist cleaning company has been employed to repair damage to the interior.
Mr McAleese said the level of support from the community in the wake of the attack was "unreal".
Police have appealed for witnesses.