Politicians react to fresh challenge to A5 upgrade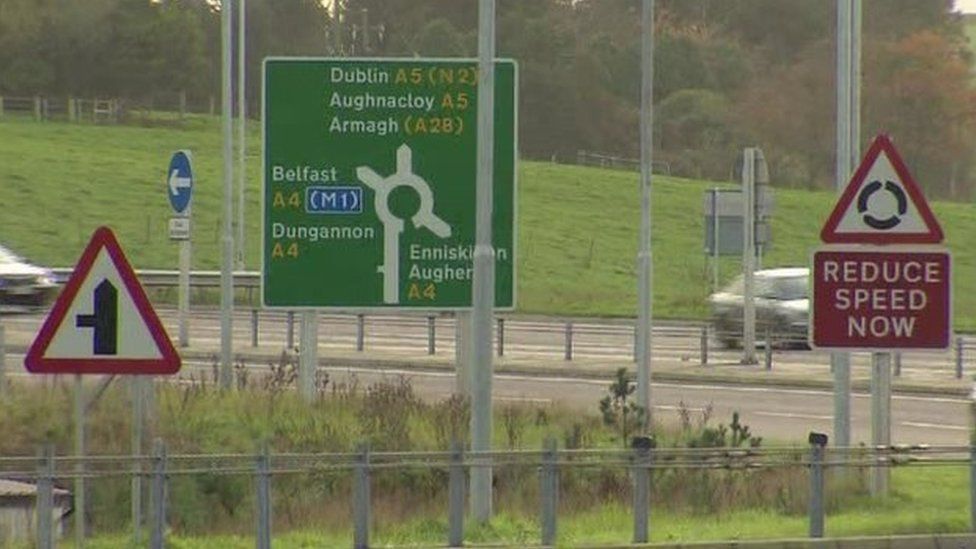 A fresh legal challenge has been mounted against the planned upgrade to the A5 road between Londonderry and County Monaghan.
When complete, the new A5 dual carriageway will run for 85km (53 miles), between Newbuildings outside Londonderry and Aughnacloy in Tyrone.
The Irish government has agreed to contribute £75m over a three-year period to the project.
SDLP West Tyrone MLA Daniel McCrossan accused those behind the challenge of "dragging people back into the past" and said that the new road "has the potential to both transform and to save lives".
"It will bring necessary investment and increase connectivity which creates more jobs for people," he said.
"It will also save the lives of the many people, especially young people, as the current road is one of the most dangerous in Ireland."
The story of the A5 so far:
The preferred route for the A5 was announced in 2009
An inquiry was ordered in May 2011 into the environmental impact of the scheme
The Irish government reduced its funding for the project from £400m to £42m in November 2011
A public inquiry into the road was found in favour of the scheme going ahead in July 2012
The project stalled again in 2013 due to a ruling by the High Court
The Irish government said in 2014 it would review its decision to withdraw funding
In November 2015, following the Fresh Start Agreement, the Irish government said it was ready to provide £75m towards the A5
Foyle Sinn Féin MP Elisha McCallion said the move was "merely a delaying tactic" and that she was sure the challenge would be unsuccessful.
"This latest challenge is disappointing but not unexpected given that a small group of opponents to this vital road development remain determined to delay progress against the wishes of the vast majority in the North West," she said.
"However, having met the Department of Infrastructure recently, I am assured that the development process has been meticulously followed and have every confidence that this legal challenge will be unsuccessful.