Police officer drives stolen dumper truck in Derry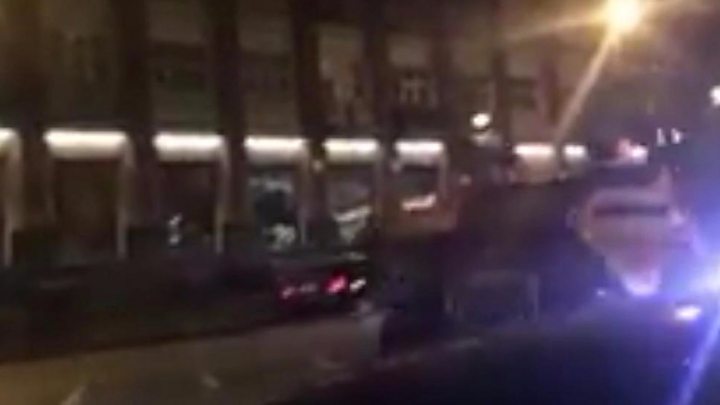 A PSNI officer has shown off his driving skills by driving a stolen dumper truck in Londonderry.
Footage of a police van escorting the truck through the city centre emerged after the vehicle was recovered from Galliagh housing estate on Tuesday.
Despite no "concrete" leads, the truck is believed to have been stolen from a nearby building site.
Two male youths had been spotted driving the vehicle around, damaging lamp-posts and street furniture.
Flanked by a PSNI land rover, the officer drove the vehicle to Strand Road police station.
SDLP councillor Brian Tierney said it was one of the most unusual calls he had ever received.
"I was quite shocked to see the size of the truck that was stolen by young people," he told BBC Radio Foyle.
"They drove it up through Galliagh housing estate before police finally caught up with it.
"It then got an escort, one of the police officers actually drove it down the Strand Road along with a number of police land rovers."
The police have appealed for witnesses.