Shots fired at house in Londonderry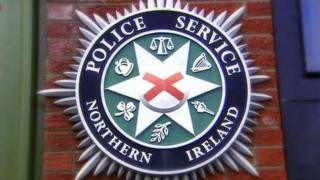 Shots have been fired at a home in the Waterside area of Londonderry, police have said.
It happened just after 22.35 GMT on Tuesday night. A man aged in his 40s was in the house at the time but was not injured.
Police said two shots were fired at the living room window of the house on Bonds Street.
The gun attack has been condemned by the DUP MLA Gary Middleton, he said he was grateful no one was hurt.
"We got a phone call last night when it happened, thankfully no one was hurt or killed," he said.
"This has to be condemned in the strongest possible terms, there no place for such activity especially in such a residential area."
Police have appealed for witnesses.