Norovirus hits Slieve Russell hotel and hospital wards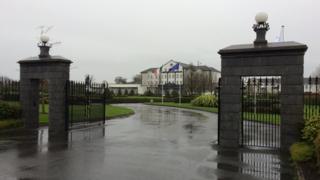 A leading County Cavan hotel and six hospital wards in Londonderry have been closed after a norovirus outbreak.
Admissions to Altnagelvin's surgery, urology and care of the elderly wards have been halted, as well as intake to the city's Waterside hospital.
Brooklands care home in Derry was also closed to the public on Wednesday.
Western Trust Medical Director Dermot Hughes said it was the worst outbreak he had seen in his 27 years as a consultant at Altnagelvin.
The hospital has control measures in place to stop the virus spreading.
Norovirus, also known as the winter vomiting bug, is present all year but becomes more common over winter months.
Deep-clean of furnishings
The four-star Slieve Russell Hotel closed on Monday due to an increased incidence of infection among residents, staff and patrons of the hotel, spa and golf resort.
Both the Health Service Executive (HSE) and hotel management said the action was necessary to safeguard public health.
The 220-room hotel, which sits on 300 acres of land near Ballyconnell, notified HSE staff on 12 December that there had been a number of people suffering from vomiting and diarrhoea illness in the hotel.
Tests confirmed a norovirus outbreak and, despite efforts to minimise the risk of further infections, transmission of the virus continued.
"HSE Public Health and Environmental Health staff met with hotel management on 19 December and agreed that additional measures including a full deep-clean of all surfaces and furnishings in the hotel would be required," said an HSE statement.
"In order to achieve this, the hotel has closed.
"It will re-open as soon as all possible environmental sources of the virus have been disinfected."
Norovirus and its symptoms
About 12 to 48 hours after becoming infected, the norovirus causes a sudden onset of nausea followed by projectile vomiting and diarrhoea
Some people may have a fever, headaches and aching limbs
Most people make a full recovery within one to two days, but the very old and very young risk becoming dehydrated which may require hospital treatment
The virus is easily transmitted from one person to another by contact with an infected person or through contaminated food or drink, or touching contaminated surfaces or objects
There is no treatment other than to let the illness run its course
Patients with symptoms at Altnagelvin have been put in isolation and movement between hospital wards is limited.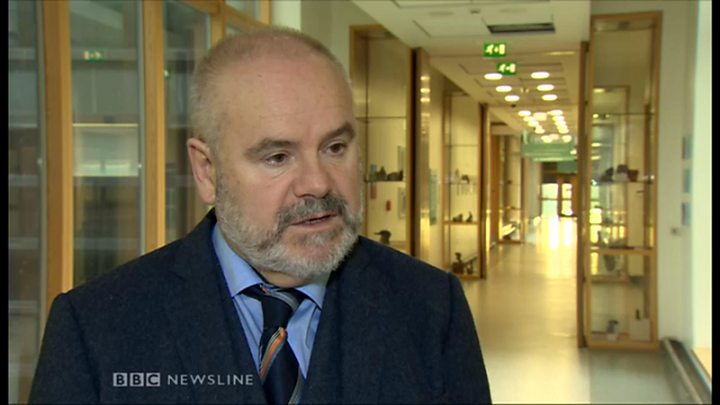 Dr Hughes stressed that although the virus would not cause harm to the majority of people, it was a concern for the vulnerable or elderly patients in the hospital.
"The major problem is that there is a very high incidence of this disease in the community at present," he said.
"Staff are being infected in the community and coming into hospital but more importantly patients who are maybe unaware of the significance of their symptoms are coming in to visit.
"When patients have this disease they can suffer diarrhoea and vomiting on a very sudden basis and this means that they can infect many, many people and many, many patients," he added.
The Western Health and Social Care Trust issued advice to people intending to visit the hospital.
"To protect our patients and staff, people should not come to the hospital if they are feeling unwell, have any symptoms of norovirus or someone at home does," it said.
The Waterside hospital is used as a step down facility for people returning home from Altnagelvin.
Visitors are asked to:
Wash their hands thoroughly before and after visiting
Only visit one patient
Refrain from sitting on hospital beds
Not move from ward to ward when visiting