Londonderry solicitor accused of falsifying legal aid claims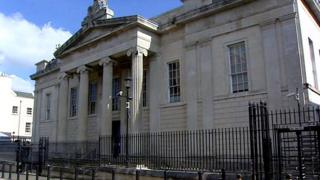 A 42-year-old solicitor has appeared at Londonderry Magistrates Court on dozens of false accounting charges.
Damien McDaid, from Templegrove in Derry, is accused of committing 61 offences between July 2010 and January 2012.
A preliminary enquiry was told on Wednesday that the charges relate to falsified legal aid documents.
When asked if he had anything to say to the charges, Mr McDaid replied "no".
The defendant, who was freed on bail, will appear before Londonderry Crown court on 16 November.