Londonderry: Fire crew rescue elderly fisherman from River Faughan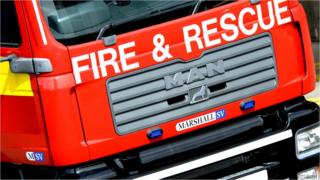 An elderly fisherman has been rescued from the River Faughan in County Londonderry after getting into difficulty in the water.
He spent more than half an hour in the river before being pulled to safety by a specialist team from the fire and rescue service on Sunday evening.
Station commander David Doherty said: "A gentleman who was down fishing with him was able to hold him up in the water until help arrived.
"He was also able to raise the alarm.
"He was in the water for about 30 to 45 minutes before we were able to get to him."