Londonderry arson: Attack on woman's home in Nelson Drive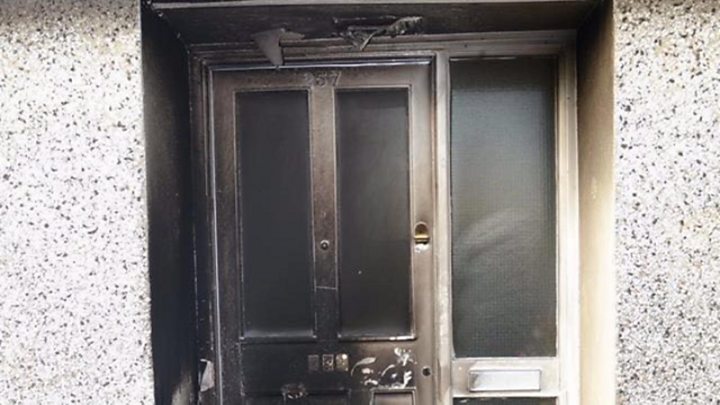 A woman whose home was targeted in an arson attack in the Waterside area of Londonderry has said she will not be intimidated into moving out.
Scorch damage was caused to Katie Greer's house in Nelson Drive some time between Sunday night and Monday afternoon.
Ms Greer believes she could have been seriously injured in the attack.
"I have no idea why my house would have been targeted in the first place," she said.
Ms Greer said that because of an underlying health condition, she was asleep when the attack happened.
"I was in my bed, I've got fibromyalgia," said Katie Greer, "As soon as I opened my front door it was completely charred."
"Everything in the porch and front door was burnt right up to my roof.
"It has made me feel really unsettled but I really like this area and I don't want to have to move out of this area.
DUP councillor Drew Thompson condemned the attack.
"I can't understand the motive behind this attack, it is completely unjustified.