Cuddihy murder trial: Son found not guilty of murdering parents by reason of insanity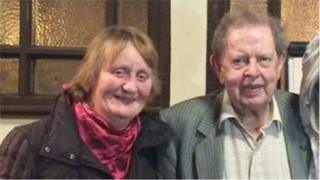 A paranoid schizophrenic who killed his parents with an axe has been found not guilty of murder by reason of insanity.
Julian Cuddihy, 43, was charged with murdering his parents Kathleen and Jimmy Cuddihy at their family home in County Donegal on 22 October 2014.
It took the jury at Dublin's Central Criminal Court 40 minutes to reach a unanimous verdict.
Mr Cuddihy has now been sent to the Central Mental Hospital in Dundrum for assessment.
He will return to court on 20 June when a doctor will suggest a strategy for Mr Cuddihy's long-term treatment and care.