Paul McCauley murder: Man who was arrested is released without charge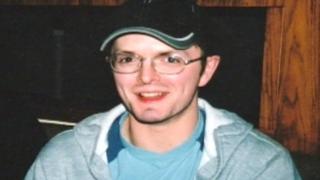 A man arrested in connection with the murder of Paul McCauley in Londonderry has been released without charge.
The 25-year-old man was arrested in the city on Wednesday.
It was the 12th arrest in connection with the case.
Mr McCauley was 29 when he was attacked at a barbecue at Chapel Road in July 2006. He died nine years later after the sectarian attack.
One man has been charged with murder and another reported to the Public Prosecution Service.
Police have said enquiries into Mr McCauley's murder are "active and ongoing" and have appealed to those with information to come forward.