Limavady 'wild bird lover' Lawrence Dickson spared jail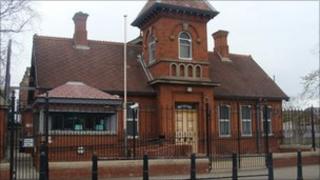 A 79-year-old man described in court as a 'bird lover' has been spared a jail term for offences against wild birds.
Lawrence Dickson of Ardgarvan Cottages, Limavady, County Londonderry, was charged with possessing a wild bird and keeping it in an unsuitable cage in May of this year.
A wildlife officer, along with police, went to Dickson's home after reports that he was capturing birds.
Dickson was sentenced to three months in custody suspended for two years.
'Not been fed properly'
A goldfinch was being held in a cage that was too small for it to spread its wings and glue sticks used for trapping birds were found in various parts of the garden.
The court was told the goldfinch died a short time later and a post mortem revealed that it had not been fed properly.
Dickson denied that the cage was too small and denied making the glue sticks.
A defence solicitor said that Dickson lived on his own and was a bird lover and they were his hobby.
He said he was using the goldfinch for a process called 'muling' which meant mating the bird with a canary to produce a songbird that could not breed.
The solicitor said the cage was only temporary.
The judge said that he found it hard to believe that Dickson was a bird lover and that the offences were sufficiently serious to merit a custodial sentence..