Derry families want health minister to visit the city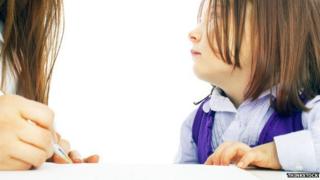 Families with severely disabled children have called on the health minister, Jim Wells, to visit Londonderry to explain why services at a respite centre are being cut.
The unit, known locally as the Cottages, supports children from five to 18 with learning disabilities.
The Western Trust has said it is reviewing how the Cottages operates.
It said the unit is not going to close.
Frank Gallagher, who looks after his profoundly disabled teenage son, told BBC Radio Foyle that they have nowhere to turn.
'Attention'
"You can only look after them with support.
"It is like saying to somebody take a reduction in your breathing.
"If this is something you need to get through life how can you take a reduction in it."
Michelle McGrory has a daughter with special needs.
"She has just learnt to feed herself and she has only come off nappies during the day.
"It is really difficult because you feel you are giving attention to one child and not the other."