Community service for Limavady nurse who ill-treated patient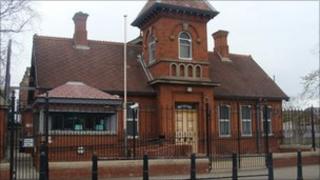 A nurse has been given community service for ill-treating an elderly patient with mental health difficulties in a County Londonderry nursing home.
Susanna Simber, 59, from Ballykelly Road in Limavady, County Derry, admitted one charge of ill-treating the patient when she appeared at Limavady Magistrates' Court on Wednesday.
The incident took place at Rush Hall care home in Limavady in May 2013.
Simber was sentenced to 200 hours of community service.
The case related to how Simber dealt with a patient's medical condition, causing her to scream in pain.
The defence said that the nurse's action had actually been intended to alleviate the patient's pain, rather than to make it worse.
The court heard that the defendant was very remorseful and apologised for what was a "very serious momentary lapse of judgment".
Sentencing Simber, the judge said that for the safety of the public, she should never work again as a nurse in Northern Ireland.