Two arrested after crash with police vehicle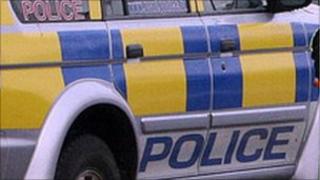 Three police officers have been injured after a stolen car collided with their vehicle in Londonderry.
Det Insp, David McQuade, said two men, aged 20 and 21, were arrested after the collision on the Benview Road yesterday.
The arrests followed the theft of a vehicle and a burglary in Ivy Mead, in the Waterside area of the city.
The crash also caused damage to a garden wall of a nearby property.