Man admits assaulting police officer during Londonderry parade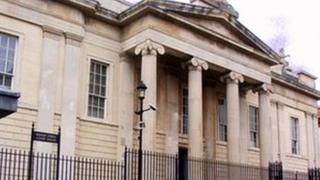 A Coleraine man has admitted assaulting a police officer during an Apprentice Boys Parade in Derry.
Dean Hetherington, 29, from Atlantic Road in Coleraine pleaded guilty to the assault which took place on 9 August.
It happened at Glendermott Road in the Waterside area of the city.
Hetherington, who appeared at Londonderry Magistrates Court on Wednesday, was released on bail until he is sentenced on 10 October.
The defendant also admitted a second charge of disorderly behaviour at Glendermott Road on the same date.