Four released over letter bombs sent in Northern Ireland and England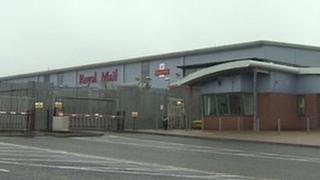 Four people arrested in connection with a series of letter bombs sent to addresses in Northern Ireland and England have been released.
Two men, aged 35 and 46, and two women, aged 21 and 44, were arrested in Londonderry on Wednesday.
They were questioned about the devices which were sent last year and earlier this year.
The police said all four people had been released unconditionally.
The investigation was led by detectives from the Police Service of Northern Ireland's (PSNI) Serious Crime Branch.
They have been working in close liaison with officers from the South East Counter Terrorism Unit in England.
Letter bombs addressed to several senior police and Army officers had been intercepted by staff at Royal Mail sorting offices in Northern Ireland.
Last October, a letter bomb addressed to Northern Ireland Secretary of State Theresa Villiers was made safe by the Army at Stormont Castle in east Belfast.
The castle houses the offices of Northern Ireland's first minister and deputy first minister.
Staff were evacuated after the package was found in the post room of the building.
A letter bomb was also sent to the Public Prosecution Service office in Londonderry.
It is understood the men and women were also being questioned by police investigating the sending of letter bombs to armed forces recruitment centres in Oxford, Slough, Chatham, Canterbury, Brighton, Aldershot and Reading.