Mark H Durkan gives go-ahead for Feeny Banagher GAA centre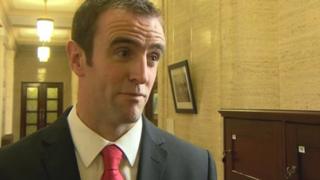 The environment minister has approved plans for a state of the art sports centre at Feeny, County Derry.
The new sports and community building will be at the site of the Banagher GAA Club.
The club will have a hall, gym, multi-purpose rooms, changing rooms as well as car parking space and landscaping.
Mark H Durkan said it was "a terrific boost" for the village of Feeny.
"Not only will it mean much improved sports facilities for the club, it will also serve as a good community facility," he said.
"What's more, it will mean further regeneration for this rural village. Decisions like this support my vision for a better environment and a stronger economy."