Custody suite at police station in Limavady, County Londonderry closes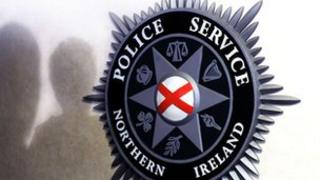 The custody suite at Limavady police station has closed, it has been confirmed.
The suite closed on Friday after a decision was taken to reopen the custody suite in Strabane, County Tyrone, instead.
Police said Strabane custody suite is a larger facility and "provides a safer environment" for everyone using it.
A facility to allow people to be interviewed on a voluntary basis will still remain in Limavady.
In a statement, police said the decision to reopen Strabane custody suite had been taken for "operational reasons", and added there are currently "no plans" to upgrade the suite in Limavady.
'Nonsensical'
Speaking on BBC Radio Foyle on Wednesday, Limavady solicitor David Brewster said the decision to close Limavady was "nonsensical".
He said: "If you are arrested in the Limavady area, you'll be taken to Strabane, or it could be Coleraine, Londonderry or anywhere.
"It is simply nonsensical from the point of view of providing a service to the public."
Mr Brewster said the closure of the Limavady suite means people will be kept in custody for longer than is needed, and as a result "people are going to suffer".
He said: "I've had two or three clients already who have been taken to Coleraine and Strand Road instead, who have been interviewed for a while and left with effectively no way home. They have had to be accommodated overnight at public expense."
Police confirmed that when someone is arrested, the arresting officer will be directed to the "nearest available" custody suite.