Man bailed over Londonderry child sex abuse charges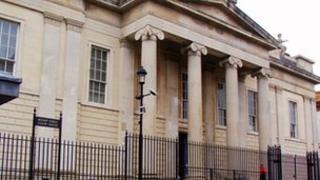 A 58-year-old man from England has been arraigned at Londonderry Crown Court on 10 charges of historical child sex abuse.
William Edward Kelly, from Gladstone Avenue in the Woodgreen area of London, denies six charges of committing an act of gross indecency on a girl.
He also denies four charges of indecently assaulting a girl.
Mr Kelly is alleged to have committed the offences against three girls between August 1976 and August 1982.
A defence barrister told the judge that during a police interview, one of the alleged victims had said she was no older than three when she was allegedly abused.
Mr Kelly was released on continuing bail and the case has been adjourned for two months.