Coleraine man receives facial injuries in 'sectarian' attack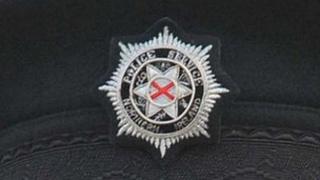 An attack on a 43-year-old man in Coleraine on Sunday was sectarian, according to the town's mayor.
The victim received treatment for facial injuries after being attacked at Killowen Street at 02:00 BST on Sunday.
It is understood he was kicked in the head and punched in the face. The police said they were still trying to establish a motive for the attack.
DUP councillor George Duddy claimed the man was singled out because he was wearing a Rangers football top.
"I've been a touch with the victim and his family and this is a disgrace," said Mr Duddy.
'Fatality'
"He got a taxi home and had about 30ft to walk to his front door when he was beaten by another man.
"He has received stitches and has a possible fractured cheekbone.
"He is a very strong Rangers supporter and is a quiet man.
"He was wearing Rangers clothing at the time of the attack."
Mr Duddy said the victim had "some disabilities which leaves him incapable of defending himself".