SDLP withdraws support from Jimmy Carr after iPad taken by police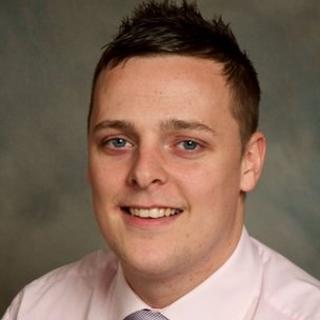 The SDLP has withdrawn support from one of its local election candidates in Londonderry, Jimmy Carr.
The decision came on Tuesday after it emerged that police are in possession of a council-owned tablet computer.
The computer, an iPad, is not believed to be Mr Carr's but non-council related messages on it are alleged to involve him. He denies any involvement.
An SDLP spokesperson said the device was handed in with the recommendation that it be referred to police.
A police spokesperson said: "We are in possession of an iPad and consideration is being given to examine it to establish whether any criminal offence has occurred."
The SDLP said its Derry election directorate is no longer asking candidates in the electoral area that Mr Carr is standing in to "commend him as a candidate".
BBC Radio Foyle understands that Mr Carr will however be at Friday's election count.
An SDLP candidate, not believed to be Mr Carr, alerted a council official to what the party describes as "non-council related messages of a questionable and personal nature" on the iPad.
'Very disappointed'
The party said it would co-operate in any investigation.
BBC Radio Foyle understands that Mr Carr, 26, believes he has been a victim of hacking.
The SDLP Derry election directorate said it was no longer asking its candidates in Ballyarnett to go on with their own campaign while also "commending" Jimmy Carr as a candidate.
The directorate's statement says that the party does not want to prejudice any investigations.
BBC Radio Foyle understands this decision was taken because the party wants the focus to be on election issues, not controversies.
Both Jimmy Carr and his father Sean Carr, who is also an SDLP candidate, issued a statement saying they were "very disappointed" that the party did not contact them before going to the media.
Jimmy Carr is one of the youngest members of the current Derry City Council. He was elected in 2011 to represent the Shantallow ward of the city.
Under the new Derry/Strabane super-council, that ward will become the Ballyarnett district electoral area.