Man knocked unconscious in Derry 'sectarian' attack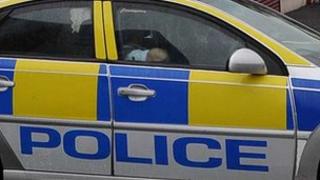 A man has been knocked unconscious in Londonderry in what police have called a sectarian attack.
The incident happened in an area between Rosemount and the Glen Road in the city at about 15:00 BST on Wednesday.
A man walking in the area was approached by another man wearing a blue hooded top with white laces and grey tracksuit bottoms.
The injured man was called an offensive name and then punched in the face.
He was knocked unconscious and suffered a swollen, split lip.
The attacker is described as being 5ft 9in tall, skinny and about 19 to 21 years old with short brown hair.