Man arrested over drink-driving horse and cart in Feeny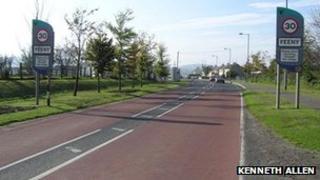 A man has been arrested in Feeny, County Londonderry, on suspicion of being drunk in charge of a horse.
The 44-year-old man was arrested on Sunday at 22:30 BST in the village.
Two men got into a horse and trap and were later stopped a short distance from a pub.
The man that was arrested has been released pending further enquiries.