Arlene Arkinson inquest halted as new details emerge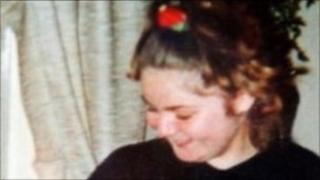 Fresh information about the location of the body of a County Tyrone teenager could lead to new searches, a solicitor has said.
The inquest into the 1994 disappearance of Arlene Arkinson was adjourned on Thursday.
A barrister for the coroner said it was adjourned because matters that were part of a criminal investigation had arisen.
The family's solicitor said it was the most positive development he had known.
Des Doherty said he understood information had emerged that "could potentially bring the remains of Arlene back to her family".
"On one level, we have to welcome what has happened because the criminal investigation, of course, has to take precedence. If there is any possibility, no matter how remote, the family would welcome that," he told the BBC's Nolan Show.
"Over and above the legal process, the family have always wished for a Christian burial for Arlene.
"If this new significant development comes to fruition, that will be a positive thing."
Fifteen-year-old Arlene, from Castlederg, County Tyrone, went missing in August 1994 after a night out at a disco in Bundoran, County Donegal.
Her body has never been found.
Mr Doherty said Thursday's hearing was the 19th since its first sitting in November 2007.
"Arlene would be 35 on 20 April this year, and time is moving on," he said.
"In all the time I have been dealing with this case, this has been the most positive and significant development I have known of.
"It is the first time I have had a sense that something good potentially may come out of this, and I don't say that lightly."