Kevin Gormley faces trial over woman's death in Derry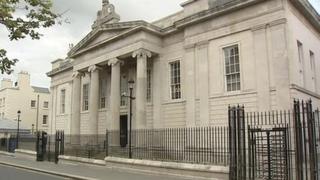 A man accused of causing death by careless driving is to stand trial, a court in Londonderry has ruled.
Kevin Gormley is charged over the death of Kathleen McClarnon, following an incident in Rossville Street in the city on 6 December 2012.
The 39-year-old defendant, of Brookview Glen, Eglinton, appeared in court for a preliminary hearing on Friday.
He said he did not wish to make any statement or call witnesses at this stage and was bailed until 30 April.
Update 19 November 2014: The case against Mr Gormley was later dismissed after the judge accepted an application that the charge was not sufficiently supported by the evidence.