Court hears dangerous driver allowed to sell car by police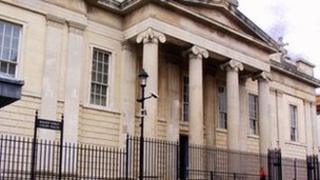 A man caught driving dangerously was allowed to sell his car at the scene by officers who arrested him, Londonderry Magistrates Court has heard.
Mark Austin, 27, of Moyglass Place in Strathfoyle, was caught doing handbrake turns on Temple Road last September.
He was trying to sell his car to his passenger, the court was told.
A defence barrister said Austin was "so disgusted by his driving behaviour" that he immediately sold the car for half-price in front of police.
The court heard he had normally used the car for off-road track-driving.
He was disqualified from driving for 12 months and fined £400.