Man attacked during Londonderry car hijacking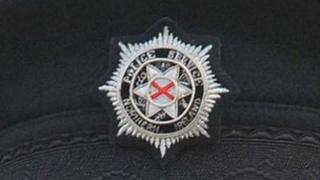 A man has been attacked by a number of youths during a car hijacking in Londonderry.
The attack happened at 01:30 GMT on Thursday in the Carnhill area. The man received cuts and bruising to his face.
Police said the blue Toyota with three young men on board was driven to Benview Estate in Coshquin, where it was later found abandoned.
The three youths have been described as being about 17, five ft nine in tall and were all wearing jeans.
One man wore a dark coat, one a white jacket and the third man wore a multi-coloured top with a white hood.