Andrew Quigley's body found in River Foyle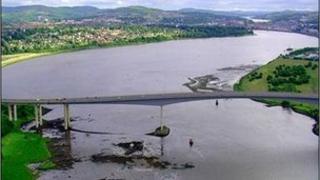 A body recovered from the River Foyle on Monday morning has been identified as that of missing Londonderry man Andrew Quigley, from Galliagh estate.
The 20-year-old had been missing since January but never returned home after a night out.
His mobile phone and other belongings were later found on the Foyle Bridge.
Andrew's family have spoken publicly of his struggle with drug addiction, prompting calls for a detox centre in the city.
Foyle Search and Rescue led the search for Andrew.
Craig Smith, who is the charity's chairman, told BBC Radio Foyle that the search lasted for 30 days.
"It was a long search. The support for the family and volunteers has been great," he said.
"Everyone is hoping that the person they are looking for will turn up safe and well but sometimes it is just not the case.
"Hopefully this will be closure for the family and help them grieve for Andrew."