Police use CS spray on 14-year-old in Londonderry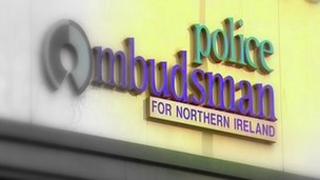 Police have used CS gas spray on a 14-year-old boy as they arrested him at a school in Londonderry.
It happened when officers were called to a disturbance at Oakgrove Integrated College in the Waterside area of the city on Tuesday.
The Police Ombudsman for Northern Ireland, Michael McGuire, is investigating the incident.
The boy has been released on bail pending further enquiries.
Police officers' use of CS spray is no longer automatically investigated by the Police Ombudsman, but Mr McGuire has said he felt this incident should be examined.