Derry murder victim Barry McCrory robbery case dismissed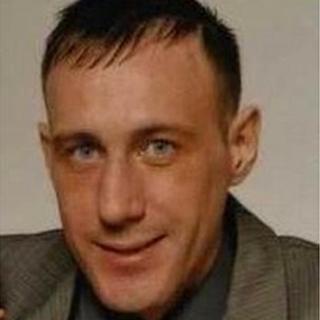 A case against a man who was murdered in Londonderry last month has been formally dismissed at Belfast Crown Court.
Murder victim Barry Joseph McCrory, 35, from Shantallow, Derry, was due to have been sentenced for an attempted robbery.
The attempted robbery occurred just before Christmas 2011.
He had claimed that his robbery bid on the Santander bank, was little more than a "protest against capitalism".
He presented a note to a teller saying "this is a robbery", before he turned and walked out of the bank.
Mr McCrory was shot dead in a Shipquay Street flat on 10 October.