Police investigate armed robbery and car theft reports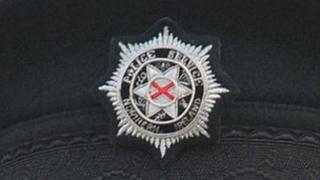 Police in Londonderry are investigating reports of an armed robbery and car theft on Monday night.
Police have said that they received reports at 19:20 BST of a masked man breaking into two vehicles in the Lenamore Road area.
Police understand that the man then left the area in another vehicle.
Shortly before 19:40 BST on Monday, it was reported that a man damaged the front window of business premises at the Culmore Road area with a hammer.
The man is then reported to have entered another premises in the area armed with a hammer.
A member of staff was threatened during the incident, but was not harmed.
It is believed that money was taken during the incident.
The man then escaped in a waiting car driven by another man towards the Shantallow area.
Anyone with any information is asked to contact CID at Strand Road police station.