Garvagh car burning 'hate crime'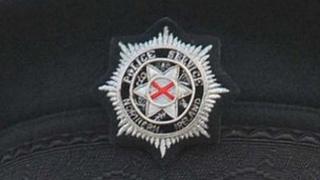 The police have described the overnight burning of two cars belonging to a Catholic family in Garvagh, County Londonderry as a "hate crime".
Police received a report of a fire around 00:30 BST on Monday morning.
The two cars were found on fire in the Main Street area and another in the Millview Gardens area.
SDLP MLA John Dallat said the family have been targeted repeatedly because of their religion.
"All political representatives must send out a clear message that those involved in this type of sectarian bigotry represent no-one and they need to be caught before they murder someone.
"This is the lowest form of cowardice anyone could be involved in and will be rejected by the local community.
"Anyone with a shred of information regarding this attack should give it to the police who are currently investigating the matter."