£140,000 Magilligan road scheme announced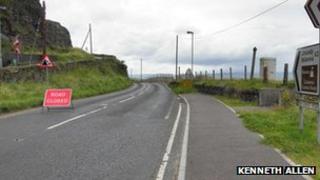 Regional Development Minister Danny Kennedy has announced a road resurfacing scheme worth £140,000 for Magilligan, County Londonderry.
The improvement scheme will take place on the A2 Seacoast Road from the junction with Bishops Road and Benone.
The work, which is due to start on 7 October, will include the provision of a surface water drainage system and an improved running surface.
Sinn Féin councillor Cathal McLaughlin has welcomed the announcement.
"The decision to resurface the A2 Seacoast Road is long overdue," said Mr McLaughlin.
"The current state of the route is not one that could be described as satisfactory.
"There are road closures that people should be aware of but the fact that rush hour and weekend openings have been factored in to the schedule, should make it easier for local people, businesses and those visiting the area to get around.
"Ultimately the works will see improved infrastructure and safety measures implemented which in the long term will benefit the local community in Magilligan."
Mr Kennedy said: "The scheme will benefit road users for many years to come."
The work, which will take place in Magilligan and near Downhill, is expected to last four weeks.
Traffic control will be in operation before 09:30 and 16:00 BST daily.
The Roads Service said there will be no traffic restrictions during the evenings or at weekends.