Foyle Hospice founder awarded freedom of city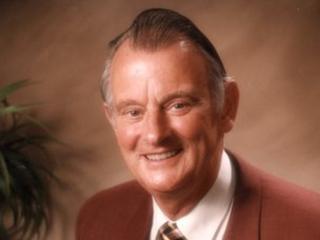 The founder of the Foyle Hospice in Londonderry has been awarded the freedom of the city.
Derry City Council agreed to honour Dr Tom McGinley at a special council meeting on Tuesday.
The honour was also awarded to the Nobel Laureate John Hume in 2000.
A civic reception for Dr McGinley will be held in the coming weeks. He said he feels privileged.
"I feel proud for the hospice and the people in the north west. This means that the work everyone has done has been acknowledged from every side of the community."