Apprentice Boys get £90,000 for Londonderry Memorial Hall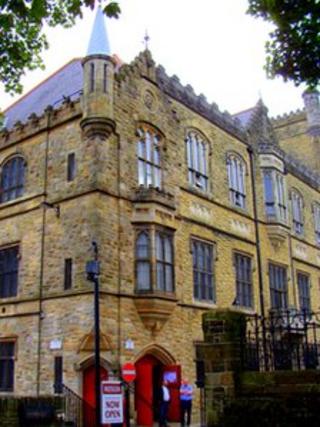 The Apprentice Boys of Londonderry have been given almost £90,000 in funding to enhance their Memorial Hall and temporary museum in the city.
Ilex, the urban regeneration company for Derry-Londonderry, announced the funding which has come from the Department for Social Development.
The money has come from the UK City of Culture capital infrastructure fund.
Social Development Minister, Nelson McCausland, said: "This is a worthwhile project.
"The additional attractions, enhanced facilities and exhibitions will provide a more enjoyable experience for visitors to the Memorial Hall during the UK City of Culture 2013 celebrations and beyond."
Caoimhín Corrigan, Ilex's cultural broker, said: "The Memorial Hall is a key resource and plays a valuable role in the city's history.
"This funding will improve the tourism offering in Derry by drawing more people through the doors to view the various exhibitions and artefacts on display.
"This visitor enhancement project will add to the cultural offering throughout 2013, especially for those who want to learn more about the city's story."