Derry man charged with having CS gas canisters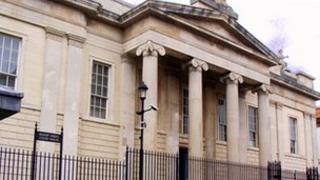 A businessman from Londonderry has been charged with possessing CS gas canisters.
The man was the victim of a paramilitary-style shooting in his Waterloo Street shop in 2010.
Raymond Coyle, who is 55 and from Fountain Hill in the Waterside, is charged with purchasing and possessing three CS gas canisters.
He is alleged to have committed the offences in May and September 2012.
The defendant denied the two charges at Londonderry Magistrates' Court.
The case was adjourned until 6 September when a date for the contested hearing will be fixed.