24 hour solicitor scheme put in place for fleadh week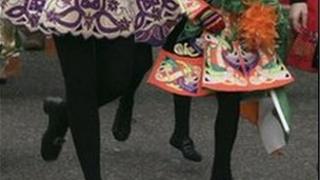 Special legal and policing arrangements have been put in place for Londonderry's week of Fleadh Cheoil na hÉireann in August.
Solicitors will be on call 24 hours a day to represent anyone arrested.
An estimated 300,000 people are expected in Derry between the 11 and 19 August, according to organisers of the traditional music festival.
The Law Society put a similar scheme in place during the G8 summit in County Fermanagh in June.
The Law Society for Northern Ireland wrote to solicitors asking that they consider participating in a temporary duty solicitor scheme.
Additional courts
The scheme was set up after talks between police in G District, the Northern Ireland Courts and Tribunal Service and private security firm G4S.
Police intend to use other holding facilities if Strand Road police station in Derry becomes overstretched, including stations in the Waterside, Limavady and Strabane.
The Law Society said the courts will sit for longer periods than usual if required, including on the Saturday and possibly the Sunday.
A spokesperson for the Northern Ireland Court and Tribunal Service said "courts will sit as normal during the fleadh, however, any requests for additional courts will be considered in conjunction with the judiciary as would be normal practice."
A police spokesperson said: "We expect the population of the city to double in size during the fleadh and we are working with colleagues in the criminal justice system to ensure there are appropriate resources to deal with any potential increase in arrests.
"As for additional capacity for cells, this is something the PSNI considers for all key events, including Halloween and major parades."