'Doll's house' libraries bid to boost literacy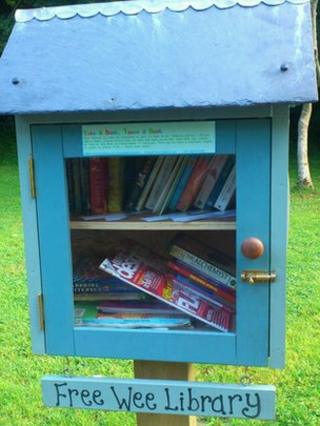 Libraries as small as a doll's house have been creating a buzz for bookworms along the County Donegal coast.
The 'Free Wee Library' project is a book sharing scheme to promote literacy for adults and children at Neds Point in Buncrana.
The five libraries are made of wood and have been built by volunteers.
Geraldine Timlin who runs the project said "it runs on an honesty policy, so you take a book and replace it with one of your choice.
"The upper shelf is for adult books and the lower one is for children.
"I'm quite confident the project will self regulate. You can't really steal what is already free. They are never really empty.
"We also hope to encourage more green time than screen time by positioning the wee libraries in scenic areas within the community."
The tiny libraries will be monitored by volunteers and each library is expected to turn over its collection several times a month.