Cllr Jimmy Carr faces racist claim in Scots accent row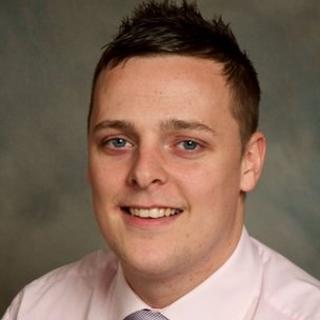 An SDLP councillor has issued an apology after saying he needs subtitles to understand a fellow Derry City councillor originally from Scotland.
Cllr Jimmy Carr made the comments on Facebook following a council debate over funding to the Bogside Artists for the restoration of murals.
He said he could not understand Sinn Fein's Eric McGinley when he spoke.
Sinn Fein said the comments were racist and have called for Mr Carr's resignation.
'Subtitles needed'
Earlier this week Sinn Fein voted in favour of awarding a grant of £45,000 to the Bogside Artists.
But the SDLP had wanted a grant of £200,000 awarded to the group.
Mr Carr then posted a comment on the Bogside Artists Facebook page: "Jimmy Carr. The history of Derry according to Sinn Fein. And what makes it all the more sickening is the shinner who put forward the proposal to block is a Scotch man! Subtitles needed!"
Two hours after an interview on BBC Radio Foyle in which he defended his stance, saying he was only stating "a matter of fact", Mr Carr issued an "unreserved" apology to Cllr McGinley.
He said: "I regret that I did not take the opportunity to retract the words I used in Facebook earlier.
"It is now clear to me that my attempt to justify or explain the context of the original sentiment has only served to reinforce people's misgivings."
During the radio interview Mr Carr said: "I've been called a racist for saying this when all I said was I didn't understand a man."
Mr Carr said some other members of his party could also not understand Mr McGinley but he was not prepared to name them.
"It was said in a tongue-in-cheek sort of way, just like I would say if I didn't understand somebody from Ballymagroarty or somebody from Galliagh.
"I'm entitled to voice my opinion, it's freedom of speech," he said.
He said Sinn Fein had "got their knickers in a twist" and were using this to "distract from the real issue".
Mr Carr was asked by BBC Radio Foyle presenter Jenny Witt how he communicated with foreign-born constituents whose English may not be great.
He replied: "I've helped people from right across the world when they come to me. I can explain to them that sometimes I don't understand them and ask them to slow down when they are speaking."
In his later apology Mr Carr said: "I respect the valuable contribution that many people who are originally from outside Derry make in so many ways to the life of this city.
"I should not have allowed any frustration in the council chamber or in the media to come over as prejudiced or insensitive in any way."
Speaking on behalf of Sinn Fein, Cllr Paul Fleming said the comments were "totally unacceptable".
"What message does this send out to Scotland in a year when Derry is trying to promote itself as the City of Culture," he said.
"I find the comments racist and would call for Jimmy Carr to resign."
Sinn Fein MLA Raymond McCartney said the apology did not go far enough and that it was an "exercise in damage limitation".
Mr McGinley has not yet commented on the issue.