Strabane council: Possible ban for press and public at meetings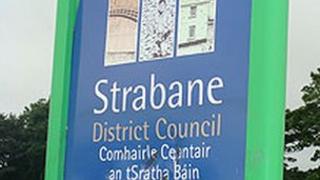 The National Union of Journalists (NUJ) has criticised plans to ban the press and public from some meetings of Strabane District Council.
The council said it was considering holding committee meetings behind closed doors.
It says any changes will lead to more openness and transparency.
The NUJ's Eamonn McCann said they would be writing to all councillors to express their concerns.
"The NUJ will stand up for the right of journalists to report and the right of people to know, especially about discussions and decisions made in their name.
"Strabane councillors have said some members are reluctant to speak their minds freely in front of the press and the public at committee meetings.
"That's a really strange thing to say.
"I've never noticed Strabane people as being too shy to let you know what's on their mind, so one has to suspect there is a darker reason for this."
Daniel McSorley, interim chief executive of Strabane District Council has moved quickly to stress that any change in committee proceedings of council will lead to more openness and transparency.
"Officials have been tasked to examine a range of options with the objective of creating more effective committee meetings, and creating more openness and transparency in council business.
"Among the options being considered is a reduction of the extent of business which is transacted confidentially during council committee meetings.
"These options have not been considered by council and no decisions have yet been taken.
"If this option were to be adopted, it would increase the availability of reports and minutes to the press in advance of the 'full council' meeting, beyond what is provided currently."