James Nesbitt: Don't underestimate the City of Culture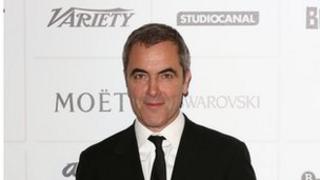 The Hobbit star Jimmy Nesbitt said the importance of Londonderry's year as UK City of Culture couldn't be underestimated.
The actor, who is also Chancellor of the University of Ulster, said it couldn't have come at a better time.
He was back in Derry on Wednesday for an international media conference at the university's Magee campus.
"This is a city that is so stepped in culture, in great writing, in acting, in theatre and film."
"For many years it was just focussing on one thing, and I was involved in that when I did the film on Bloody Sunday but now there are many new voices to be heard and many new stories to be told."
Mr Nesbitt said he became good friends with Sir Ian McKellen during the making of The Hobbit and explained how he persuaded him to come to Derry to receive an honorary doctorate and give the Chancellor's Lecture.
"I asked him and he said yes.
"He is a man who has been offered honorary doctorates a lot and the only time he has ever accepted before is at Oxford, his Alma Mater.
"It also shows how committed he is to the notion of a city embracing culture."
Protests
During his visit to Derry, there were loyalists flag protests in the Waterside area of the city.
"My main issue about this is where is the leadership?
"If I was observing it, do I necessarily disagree with kids on either side who are disenfranchised, who have nothing else to do, who aren't being necessarily engaged in the process by their leaders?
"I don't necessarily blame them, I would always question in politics what the leadership is doing, that's what politics is supposed to be about.
"I hope that it can be nipped in the bud and I hope those kids can be engaged with because the leadership has to look at what they are doing."