BBC Radio 4 is 'Broadcasting House' from Londonderry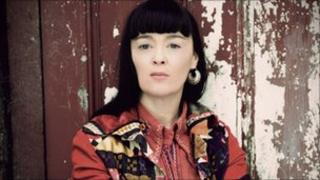 BBC Radio 4's 'Broadcasting House' programme will come from Londonderry as part of the City of Culture celebrations.
The show, which has 2m listeners, goes out on Sunday 30 December at 0900 (GMT) from the Playhouse arts centre.
Among the guests taking part are actors Amanda Burton and Bronagh Gallagher, and Oscar nominated writer Dave Duggan.
The manager of the Playhouse, Niall McCaughan said Radio 4 has been forging links with Derry for many years.
"Whenever our building reopened after the refurbishment, they were here as well. The BBC keeps coming back for more.
"It is great to have such a landmark programme from the city here.
"Dave Duggan is one of our best known writers, so it is brilliant to have his work performed."
Tickets for the show are available from the Playhouse, or just by turning up on the day.
'Broadcasting House' is a Sunday morning magazine programme which takes a fresh look at the big news stories of the week.
Other guests for the programme includes Alan Wright, Cathy Neil, April Garfield-Kidd, Ciaran Rodd, James King, Gerry Robinson, Anita Robinson, and Sean Rafferty.