Londonderry businessman charged with criminal damage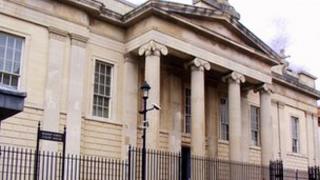 A businessman is one of two men who will go on trial at Londonderry Crown Court next month, charged with causing criminal damage to a building owned by the North West Regional College.
The two are James McVeigh, 65, from Talbot Park and Adrian Doherty, 47, from Princes Terrace.
They are jointly charged with seven counts of causing criminal damage to the infrastructure of the Foyle Building at Strand Road.
Both denied the charges.
The alleged incidents took place on various dates between June and August last year.
The accused were released on continuing bail until the trial next month.