Murder of Coleraine pensioner: Police make an arrest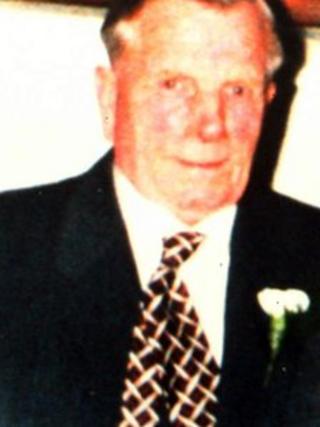 Detectives investigating the murder of Coleraine pensioner Norman Moffatt have made an arrest.
A 49-year-old man has been taken to Coleraine police station for questioning.
73-year-old Mr Moffatt was stabbed as he returned home after buying his morning paper in January 2001.
He died two months later in March 2001. Earlier this year a 42-year-old man was charged with Mr Moffatt's murder.