Sex offender charged with breaching bail conditions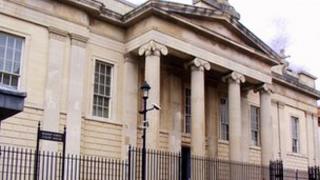 A convicted sex offender has appeared at Londonderry Magistrates Court charged with breaching the terms of a Sexual Offenders Prevention Order.
The order was imposed on 21-year-old Daryl Geoffrey Kelly, a student from Spencer Road.
He is charged with being in the unsupervised company of a 14-year-old boy at Strand Road on 2 April.
He is also charged with stealing vodka from Sainsbury's on Strand Road.
The defendant was initially charged with failing to answer his bail by not reporting to Strand Road police station on 4 June.
He was released on bail until 3 January, and ordered by District Judge Barney McElholm to abide by his Sexual Offenders Prevention Order conditions.