Londonderry engineering company creates 20 new jobs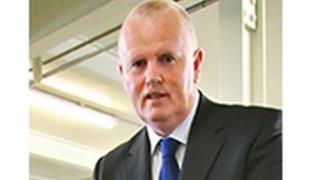 A Londonderry engineering company is to create 20 jobs through an investment of more than £1m.
Allpipe Engineering, which was founded in 1994 is based in Maydown and specialises in detail design, fabrication, and the installation of pipework.
It currently employs 85 people.
The firm's managing director, Liam Gallagher, said there was scope for further expansion.
"We have identified a market which we hope will allow us to offer our current clients additional services and hopefully break us into a new market, pharmaceutical and consumer health care," he said.
Mr Gallagher also explained why the company was able to take on this expansion at a time when the economy is still in recession.
"Since we started in 1994 we have always invested in people," he said.
"We have always taken on apprentices and trained them up to our own requirements, so we felt if we didn't continue to do that and look ahead that we could be left behind.
"So we are moving forward for the right reasons and to try and target further markets."
Mr Gallagher said Invest NI has promised £180,000 for the company which is crucial to the overall £1m investment.
"We have had tremendous support from Invest NI in the past which we believe has us where we are today as market leaders in our business," he added.
"There is always scope for further expansion, it's about how far we want to go in one step."