Two Londonderry homes targeted in creeper burglaries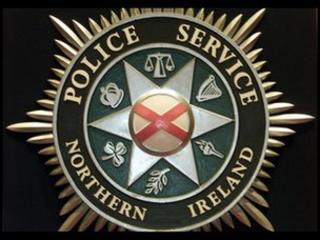 Two homes have been targeted in creeper burglaries in Londonderry, one of them for the second time in several months.
Creeper burglaries - or 'car key' burglaries - occur when burglars break into a home and take the car keys to steal the owner's vehicle.
The incidents took place at Ard Grange and Grangemore in the early hours of Friday morning.
The police are advising people in the city to be careful in the run-up to Christmas.
One home owner, who did not want to be identified, said his two-year-daughter was asleep in the house when one of the burglaries took place.
"I heard a noise and I thought my daughter had fallen out of the bed, but when I went in to check she was lying sleeping," he said.
"I came downstairs and the backdoor was open and when I turned on the light all the drawers in the kitchen had been pulled out."
The resident said the burglars failed to get through a set of double doors in the house where a sum of money was kept.
"There was over £150 sitting there so we were lucky enough," he said.
"It is scary to think that someone would come to your house when you are asleep.
"Having a two-year-old child here makes it worse, knowing that someone was downstairs ransacking your house.
"This is the second time this has happened in three or four months.
"The last time they got away with cash, a few hundred pounds.
"I wouldn't be surprised if it was the same people as before, there were car keys taken the first time and the spare car keys taken this time.
"It has left my mother with no keys for her car so that is another expense we could have done without."