Assetco call centre in County Donegal: 30 jobs axed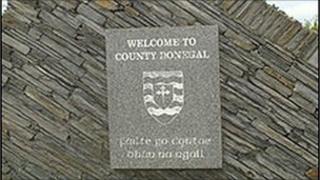 30 people have said they have lost their jobs at a call centre n County Donegal.
Staff at Assecto, which has been based in Lisfannon, near Buncrana, since 2006, said they have been told their posts have been axed.
They said they were outraged at the way the news was broken to them on Tuesday.
One of the workers, Letitia McDaid, said they do not know of they will get paid for their last two week's work.
"We don't know which way our redundancy is going to go.
"As a team we are sticking together, we just don't want to roll over.
"There are workers here who have just moved into new houses, and have huge mortgages, they are the main bread winners as well.
"There are others with small children who don't know what they are going to do.
"Tempers are frayed, people just don't now what the future holds."
Sinn Fein councillor for the area, Jack Murray, said the workers have been treated appallingly.
"They were told on Tuesday afternoon by administrators that they were going to be laid off.
"They have been treated disgracefully.
"The workforce is devastated, they didn't see this coming at all.
"Negotiations are going on to try and secure some sort of redundancy package and at least they get their wages for November.
"At the moment it is unclear what they are going to get."
The company in Lisfannon is Assetco Ireland which is part of a bigger company, Assetco London, which works for London Fire Service.