Visitors to Donegal brothel told to seek medical advice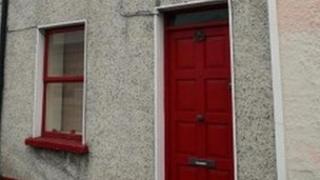 Public health agencies on both sides of the border are urging anyone who used a County Donegal brothel to seek urgent medical advice.
It emerged on Thursday that a prostitute working at the Letterkenny brothel is HIV positive.
It prompted a senior Irish policeman to appeal for anyone who thinks they may be at risk to contact their GP.
Superintendent Vincent O'Brien said people operating brothels would be met with the full rigour of the law.
The deputy editor of the Donegal News, Charlie Joe McGinley, broke the story
"It all came to light at Glenties District Court when two foreign nationals - a Spanish woman and a Brazilian - were convicted and fined for prostitution offences.
"In the course of the case one of the prostitutes confirmed that he was HIV positive.
"Arising from that court case Superintendent Vincent O'Brien made an unprecedented appeal for any member of the public who has engaged in the services of a prostitute to immediately seek medical advice.
"He said this was so serious they had also referred the matter to the Health Promotion Unit who will be liaising with their colleagues in Northern Ireland because the clients using this brothel were also from Northern Ireland.
"We have indications of up to 100 people a week from Donegal and Derry using this brothel.
"There is a very clinical aspect to this and the gardai are not taking it lightly."