Murdered Londonderry man's family want to see report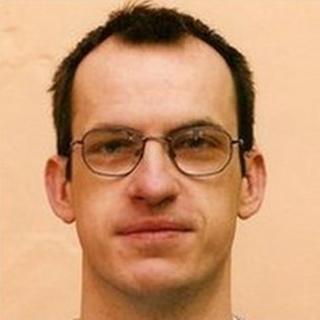 The uncle of Kieran Doherty, who was murdered by the Real IRA in 2010, said the full contents of an independent report into his death must be made available to the coroner.
Vincent Coyle also wants the justice minister, the secretary of state and the Chief Constable to give evidence at the inquest.
A preliminary enquiry into his death is due to begin in Belfast on Wednesday.
The report found there was no MI5 involvement in his death.
"It is our belief that if the police don't have full disclosure of whatever information is available in Kierans murder they cannot come to a true and honest decision.
"And if there's evidence within Lord Carlile's report the PSNI are not aware of, then they cannot come to any conclusion whatsoever.
"We need to see what control the Chief Constable Matt Baggott has over the security services within Northern Ireland.
"The way we see if there are two security services, one for civil policing and one for security policing.
"There are a lot of questions here to be answered."
Mr Coyle said his family want to know why, if there is no evidence of security force collusion the killing, the full report is not made available to them.
"Come clean, give us disclosure, let us see the full report, I think we are entitled to that."
Mr Coyle said the family were also unhappy about the way the Foyle MP, Mark Durkan, found out about Lord Carlile's findings.
"A courier from the House of Lords left a note in Mark Durkan's pigeon hole with a coupe of sentences saying there was no security force involvement.
"That isn't good enough."
The body of 31-year-old was found naked and bound on the Braehead Road on the outskirts of Londonderry in February 2010.